The early bird captures the worm and that goes for snagging those eager online Christmas shoppers as well! With the festive season getting earlier every year, it's the time of year when consumers are at their most generous when it comes to spending money.  The trick to luring them in is to get in early with your marketing. Let your clients know that YOU know it is the season for a sale opportunity.
Here's some marketing tips for your business on how to get a piece of those Christmas dollars:
Check your website: There is often the Rookie error of a business unleashing a fantastic Christmas marketing campaign only to find out later that three of the pages on their website weren't working and there was an old phone number on the contact page.  Go through each individual page of your website and check your links (including your contact page) are all working.  There's no point advertising an amazing Christmas promo if your website isn't functioning correctly.
Create a marketing strategy: Planning is the key when it comes to successful marketing campaigns. As exciting as it to have pretty graphics on website promoting your 'Buy 1 Get 1 Free' Christmas special, sit down and write down the logistics of the campaign: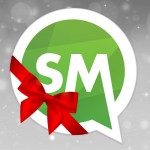 Do I have enough stock?
Will it arrive before Christmas?
Can my website handle the extra traffic?
Have I made my Terms and Conditions clear?
What marketing resources will I need?
Will I need to pay for advertising?
Make sure you are getting something in return: Christmas is the season for giving but we also do enjoy receiving gifts as well.  The same goes for your business. Whilst it is well and good to get one big influx of sales from our Christmas campaign, you need to ensure that your marketing is the gift that keeps on giving.  When customers make an order, try and get as much information about them as you can – especially their email address.  This gives you a direct avenue to a proven customer whom you target for ongoing marketing campaigns. Keep track of your website analytics so you know exactly where the sales are coming from to assist you with creating successful campaigns in the future. If you're not sure how to access or read your analytics, then contact your website designer.
Quality over quantity: Rather than spending lots of money on lots of different advertising mediums, pick a select few and focus on those with your time and budget. This goes for SEO as well in regards to focusing on a group of specific keywords. SEO is a gift that keeps on giving throughout the year and your website will thank you for it. The same goes for the execution of the marketing material. It is better to have two high quality images created by a graphic artist rather than a dozen amateur images that doesn't give your business a professional look and feel.
Call-To-Action: Your customers need encouragement and direction.  Make your call-to-action simple and easy for people to redeem.  Make it a campaign people understand such as: Buy one get one free; 50% off stock; free phone case with every purchase. When creating your campaign it is imperative that you also make it easy for people to find it on your website. Update your website with a big and bright 'Click Here for our Christmas sale' icon.  People don't have time or patience to click through your entire website trying to find your special deal and is often the difference between a sale or lost opportunity.
If you would like to beat the rush and get your Christmas Marketing campaign up and running, contact us today.
Save