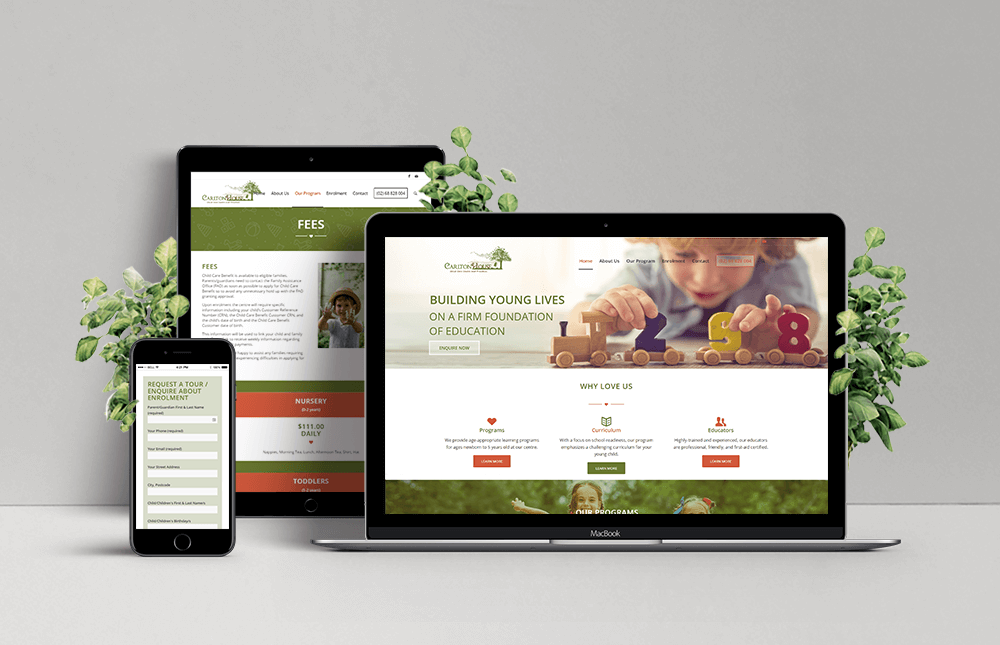 Carlton House Childcare
Carlton House Childcare is a Dubbo-based childcare centre and is located in a beautiful historic heritage building that was developed into a spectacular childcare centre and preschool.
Carlton House Childcare's vision is Love, Learn, Live Grow. They emphasise learning through play, providing a clean caring environment, encourage family and community involvement and acceptance of different cultures, religions and lifestyles. Carlton House Childcare knows that children are the future.
Shared Marketing is proud to have designed and developed the new Carlton House Childcare's website which reflects its heritage location's unique aesthetic, as well as their holistic wholesome approach to caring for children.
---